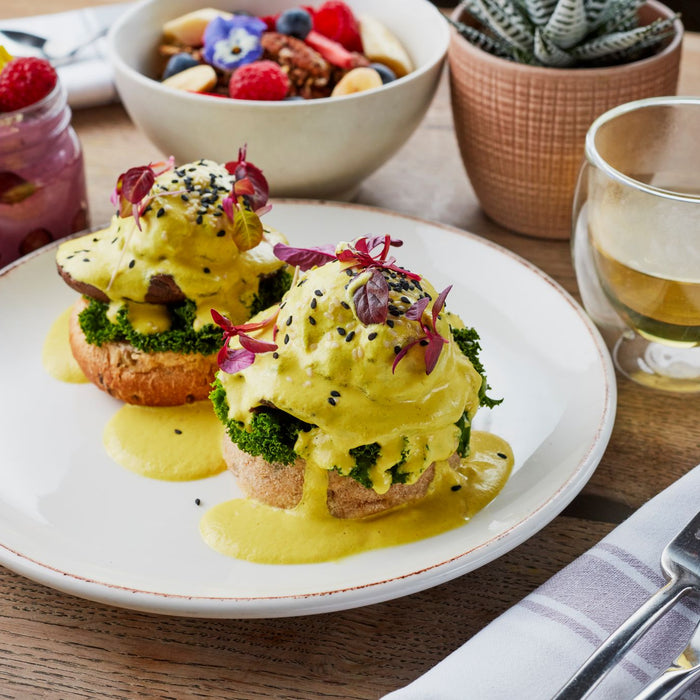 Easter Bank Holiday Brunch
Celebrate the Easter Bank Holiday with a healthy brunch at Farmacy!
Join us and tuck into a selection of sweet and savoury brunch classics, from the best-selling Farmacy Benedict, to the nutritious Farmacy English Breakfast, or the fluffy Chocolate Buckwheat Pancakes alongside our fresh cold-pressed organic juices and refined sugar-free cocktails.
Available from Friday 7th April until Monday 10th April, from 10am to 4pm.
---