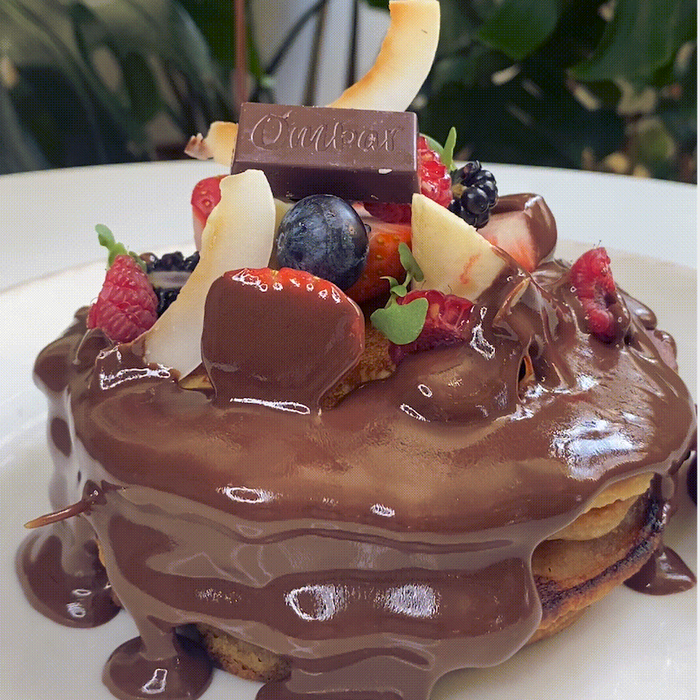 Pancake Day At Farmacy!
We're continuing the chocolate takeover alongside Ombar this month by bringing you our limited edition (chocolate on chocolate) pancakes in celebration of Pancake Day!
Join us for lunch all week from Monday 20th February to Sunday 26th February and indulge in the very irresistible Ombar Chocolate Pancakes.
Made from scratch in our kitchens with the finest plant-based, organic and refined sugar-free ingredients, our fluffy buckwheat pancakes are topped with fresh seasonal berries, sliced banana and served with a side of warm Ombar chocolate sauce.
---