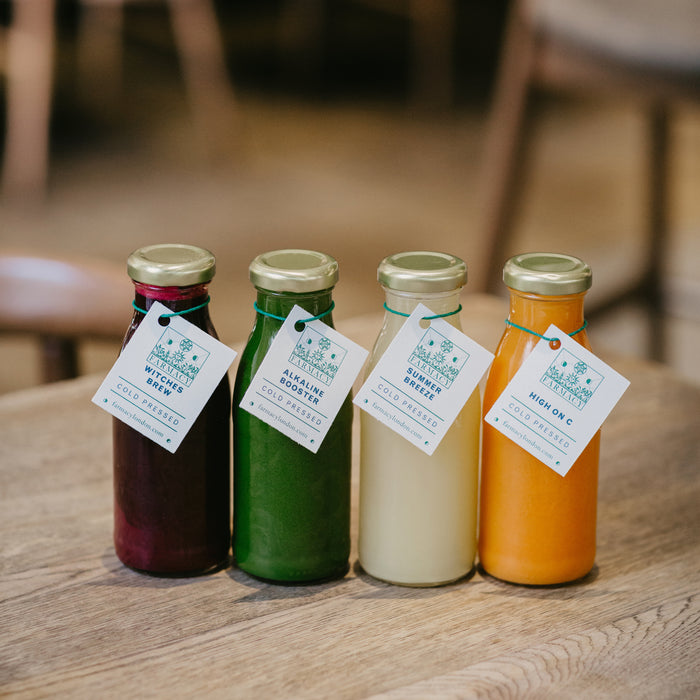 Farmacy Express
Farmacy Express, our new grab-and-go concept, is now open at Farmacy Westbourne Grove. You'll find homemade Cold Press Juices, Smoothies, Super Greens Soup, Farmacy Hummus, our Lemon Tahini Dressing, Goji Ketchup, Alchemist's Sauce and refined sugar free Chia Jam, Probiotic Yoghurts, Lemon Posset and more.
In keeping with our commitment to sustainability and zero waste, Farmacy Express uses glass bottles and jars and we'll take £1 off your next purchase for every empty that you bring back.
Take a taste of Farmacy home with you and recreate your plant-based favourites. Turn to the Farmacy Kitchen Cookbook for delicious plant-based recipe inspiration.  
---