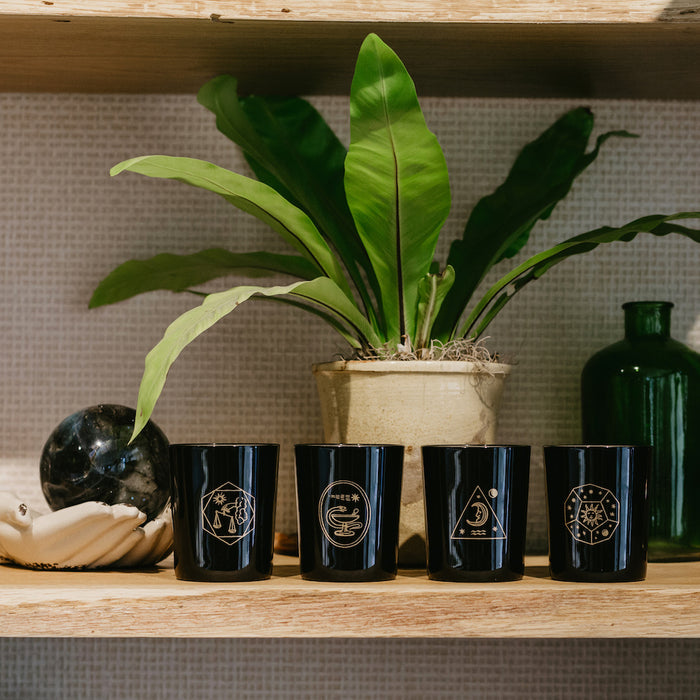 Farmacy Candles
Our candles are testament to our commitment to developing everyday products that are good for the body and earth: they are 100% organic, natural and toxin free.
 
The four scents:

The Sacred Smoke  
Palo Santo, Pear, Elderflower

The Space Clearer 
Wild Chamomile, Sage, Cucumber

The Heart Warmer 
Orange Flower Blossom, Black Tea, Cardamom, Star Anise

The Three Kings
Frankincense, Almond Milk, Cinnamon, Turmeric
 
In keeping with our commitment to zero waste, the glass vessels, engraved with intricate gold illustrations, can be up-cycled once the candle has finished and used as a planter, toothbrush holder or pen pot. 
 
They are available in two different sizes: 180g with a burn time of 45 hours and 2kg with over 150 hours of burn time.
---