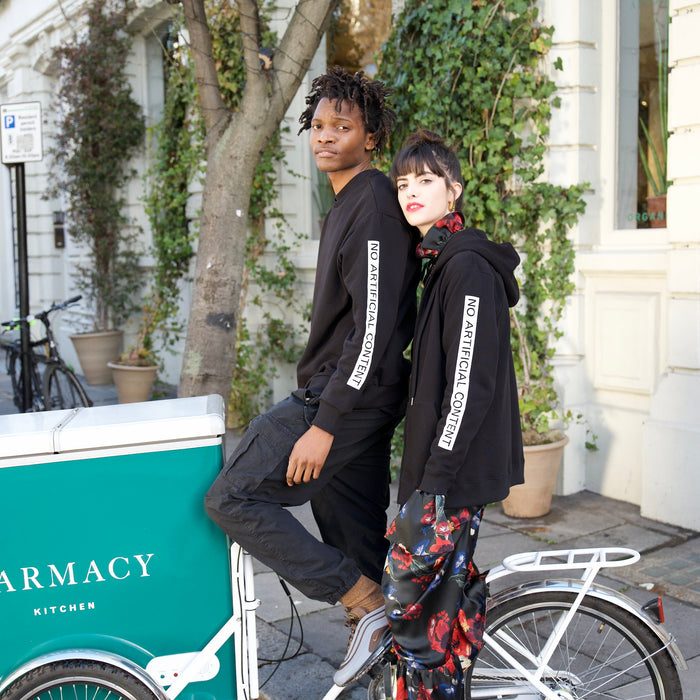 Farmacy x Mother of Pearl
The collaboration between Farmacy and Mother of Pearl promotes responsibility for our lifestyle choices. Be it Farm-to-Fork or Farm-to-Catwalk, the collection highlights how food and fashion come from the same natural, humble beginnings: Mother Earth.
The cotton is organic, grown and spun in India and then sent in yarn form to Fafe, a small town in Portugal that lies in a beautiful valley. Here the cotton yarn is woven into cloth, cut to pattern and stitched into the finished garments.
£1 from the sale of each item will be donated to the Meat Free Monday Foundation.
The collection is available to buy on our website from Tuesday 28thMay.
---