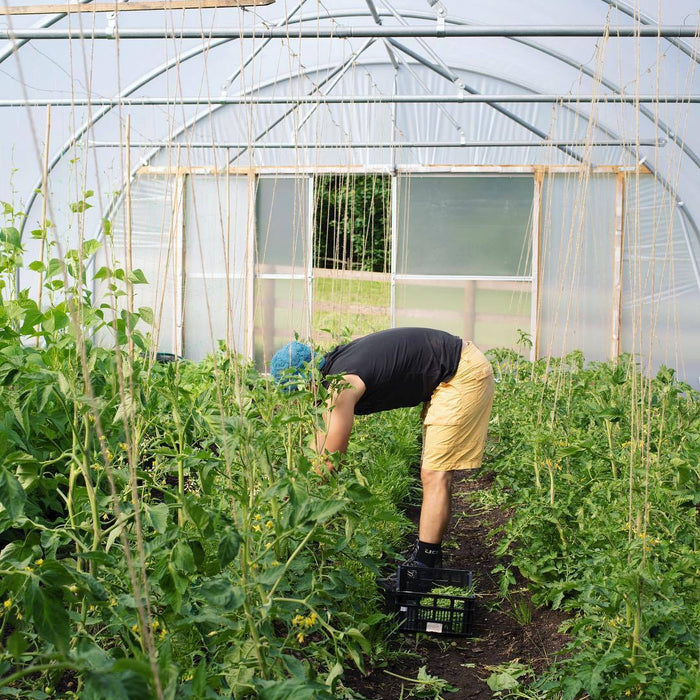 The Farm in June
An extra insight into the biodynamic universe that is our farm comes from our Head Gardener, Dorothea:
"Between the tomatoes, which right now are a joy to watch grow, we are harvesting rocket and coriander. Hopefully we can start picking our tomatoes around mid-July for a big, bright crop.
And outside - beyond the shelters - the sugar snap peas will soon need some support in the form of a chicken fence. They'll probably be ready from the end of June. As we're not the only creatures that love them, we need to use some carefully placed netting to protect them from pigeons and pheasants."
These vegetables get delivered in our electric van directly to our restaurant as soon as Dorothea picks them. Please ask a member of our team which vegetables on the menu are from our Farm.
---