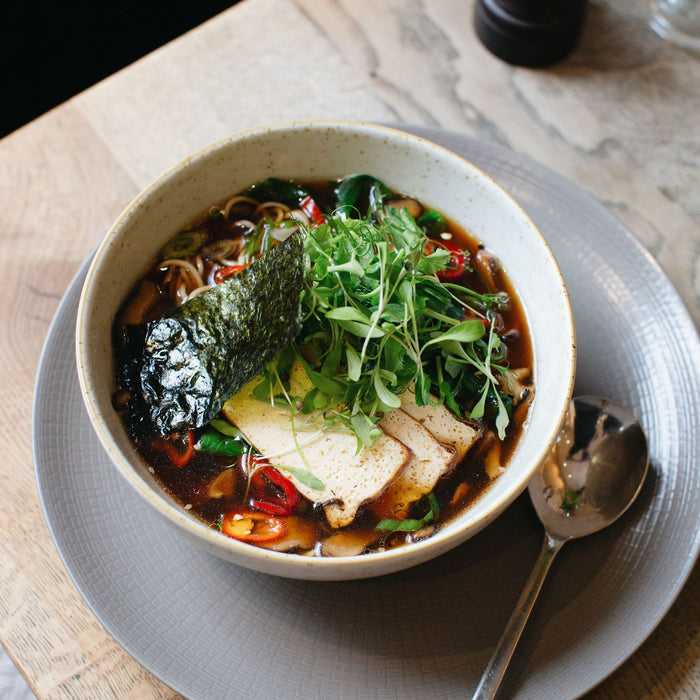 Our Winter Menu Is Here!
Our Winter Menu is finally here- packed with all the plant based & organic goodness and immune boosting superfoods, some of which are freshly picked from our biodynamic farm- just in time for the colder months ahead!
Cosy up with an array of nutritious dishes from the flavour-packed Jackfruit Loaded Tacos with frijoles, pico de gallo, jalapeños, pickled shallots and chipotle mayo, to the hearty Truffle Ramen with roasted tofu, shiitake mushrooms, winter purslane, fresh baby spinach and red chillies, and the return of our epic date-packed Sticky Toffee Pudding topped with a scoop of pure caramel ice cream and dusted with cinnamon powder.
---