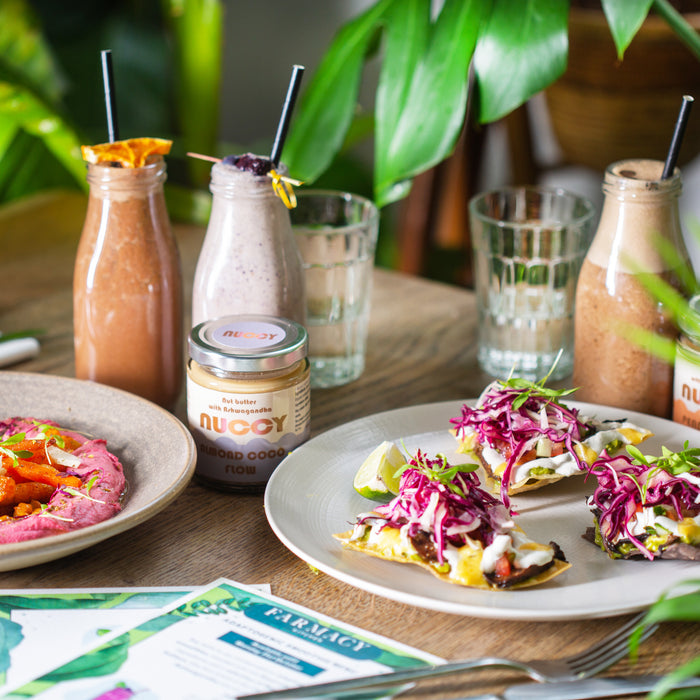 Farmacy x Nuccy Limited Edition Adaptogenic Smoothies
Available Daily Until Monday 31st October 
This October, we have teamed up with Nuccy, the UK's first adaptogenic nut butter, to create a brand new adaptogenic smoothie menu.
Launched for Global Smoothie Day in October, the menu will be available throughout the month, showcasing a limited edition selection of seasonal and delicious feel-good Nuccy nut butter smoothies, designed to nourish both the body and mind.
A key ingredient in Nuccy's 100% natural nut butter is Ashwagandha, an adaptogen recognised as a natural aid for both the mind and immune system, selected by Nuccy for its calming properties. Used in Chinese medicine for thousands of years, adaptogens are non-toxic, plant-derived compounds that help strengthen our body's response to stress, enhancing its ability to cope with anxiety and fight fatigue.
---