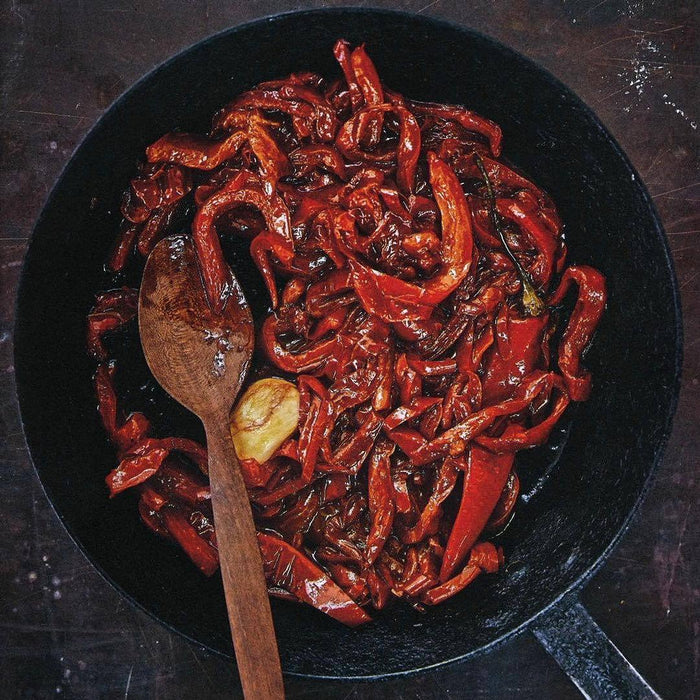 Roasted Red Pepper Confit
To serve 4-6.


Ingredients:
1 tbsp olive oil
3 red peppers, cut into strips
1-2 red chillies, finely chopped
1-2 garlic cloves
1 tsp tamari
1 tbsp sherry vinegar
3 tbsp water
1 tbsp coconut nectar
salt
Method
1. Heat the olive oil in a lidded wok and add the pepper strips. Toss them gently until the strips are covered in oil. Sprinkle a little salt over them. 
2. After 15 minutes, add the rest of the ingredients and gently toss again. Bring to the boil, reduce the heat, cover and allow to simmer. Stir occasionally and then increasingly often as the liquid in the wok disappears.
3. Make sure that the peppers don't stick to the wok. If they are not completely soft, add a little more water and continue to cook. The peppers are ready when they are sweet and tender and all the liquid has evaporated. The whole process takes 30-40 minutes. 
 Happy cooking!
---